NCERT Solutions
NCERT Solutions For Class 7 English Honeycomb Chapter 8
NCERT Solutions for 7 Class English Honeycomb Chapter 8 - Fire Friend and Foe
NCERT Solutions for 7 Class English Honeycomb Chapter 8 Fire Friend and Foe are available here. For students who want to get good marks in English, we advise them to go through these solutions and strengthen their knowledge. NCERT Solutions for Class 7 English by ExamExxpert helps students learn the stories, poems and articles of all the chapters presented in the honeycomb book. Our CBSE Class 7 English textbook solutions are accurate and cover all aspects of the chapter. Answers to this 7th grade English book are written in plain language with the ability to attract the attention of the examiner. Download today, NCERT Solutions for Class 7 English Pdf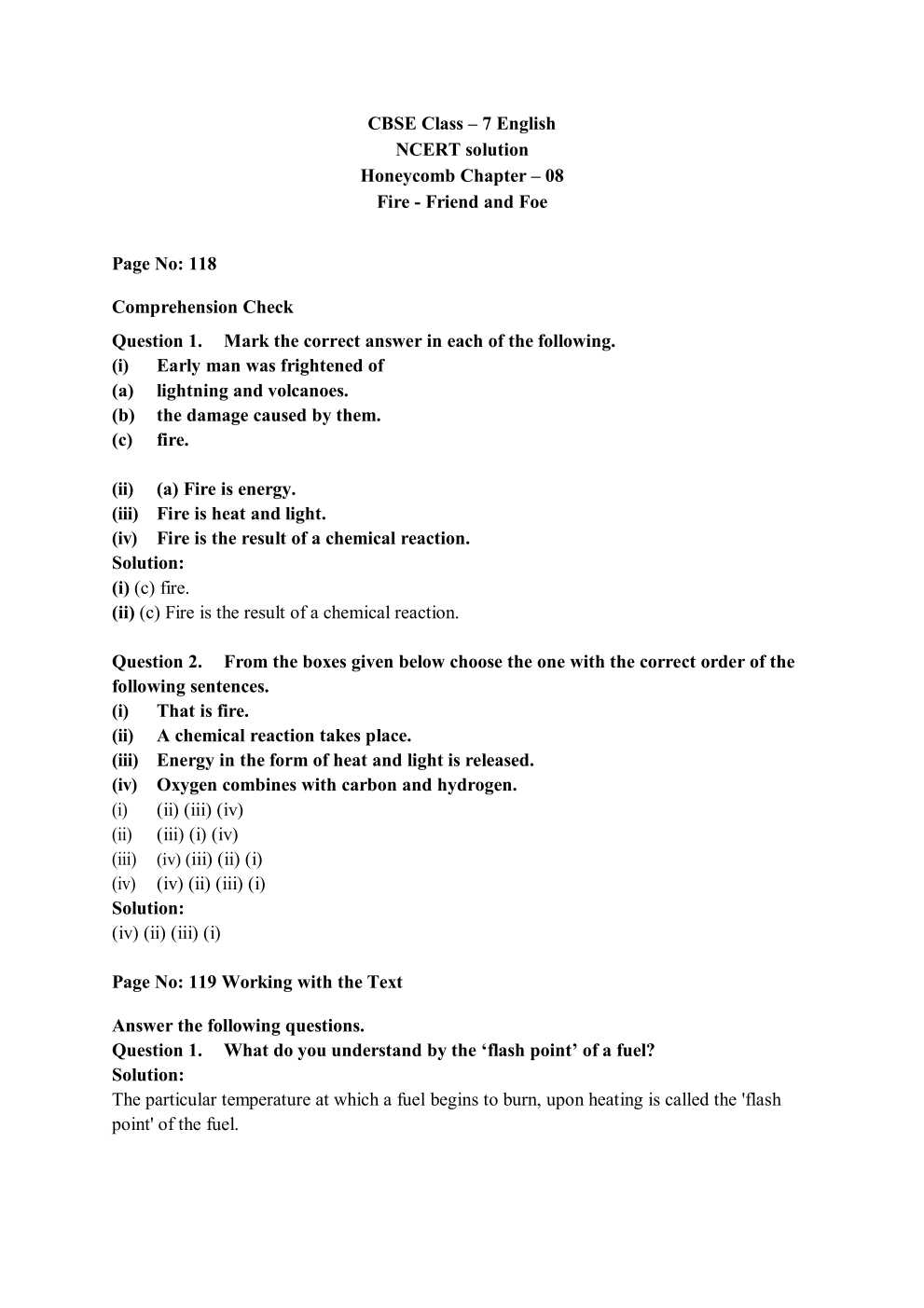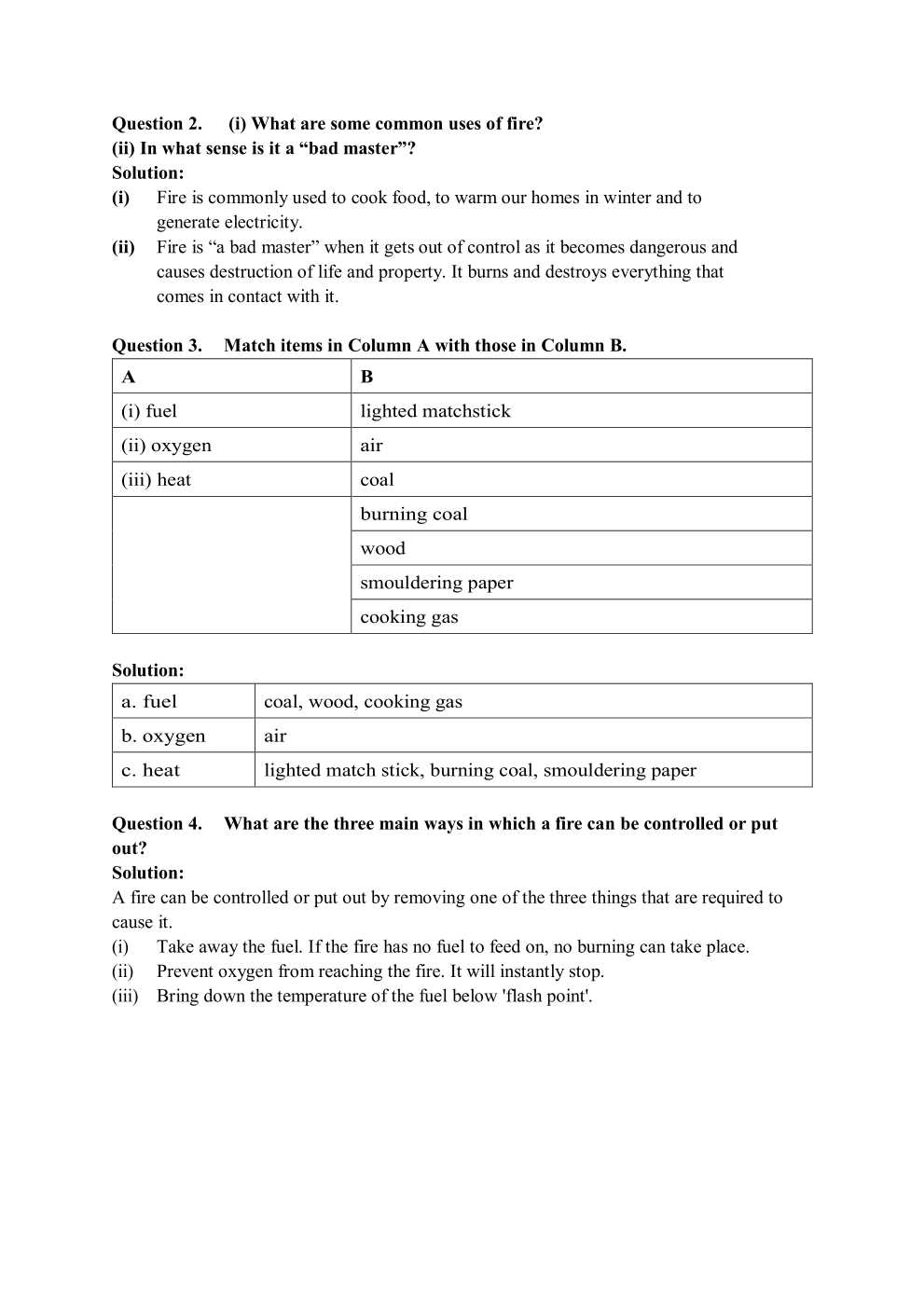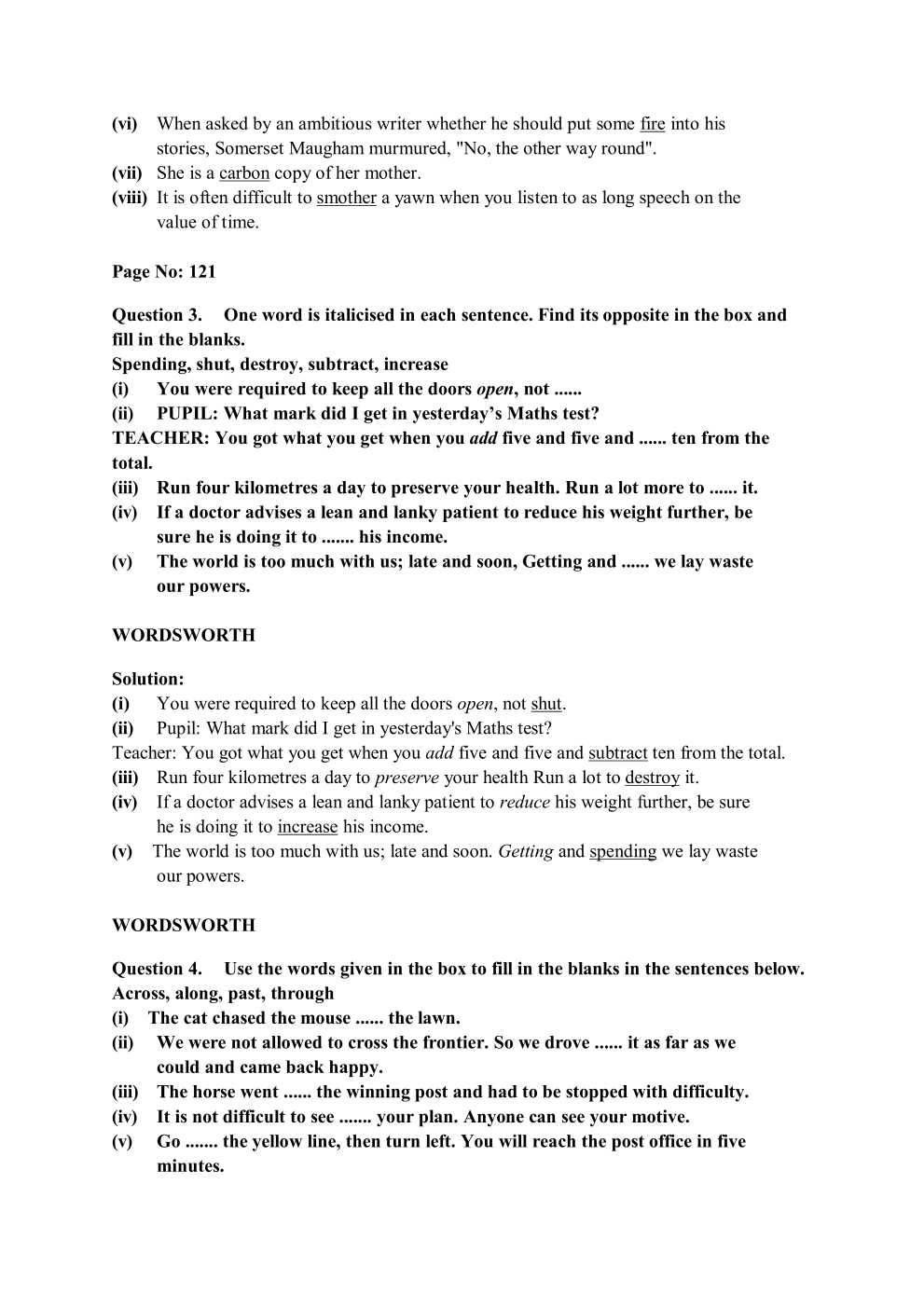 NCERT Solutions for class 7 English Honeycomb Chapter 8 - Free Pdf Download
Quality solutions to the exercises presented in the honeycomb book in ExamExxpert's Free Class 7 English Solutions pdf. All chapter questions are answered in a clear and concise manner. These answers include short analyzes, point explanations and impeccable grammatical structure. If you write these answers in your 7th grade English exams, you are definitely getting excellent marks. Some of Honeycomb's stories and poems have metaphors and deeper meanings in nature. These hidden meanings are mentioned in our Class 7 English Answers. If you write these well-researched answers in the exams presented in our CBSE Class 7 English textbook solution, you will get extra marks from examiners.
Chapter 8 : Fire Friend and Foe
The chapter draws our attention to the purpose and dangers of fire. At the end of this chapter, students must identify the correct answers to the questions, select the correct sequence of questions, answer the text questions, match the correct columns, and fill in the blanks with the correct choice words. Occurs and ends with some speaking and writing exercises. Successful students are introduced to the poem Meadow Surprise. At the end of the poem, students are asked to mark the poem with the given poems and point lines.