NCERT Solutions
NCERT Solution For Class 8 English Honey Dew Chapter 10
NCERT Text Book Solution for Class 8 English Honey Dew Chapter 10 The Great Stone Face – II
At ExamExxpert, NCERT Solutions Class 8 English Chapter 10 The Great Stone Face – II is prepared according to the syllabus. Our solutions for 8th grade English are highly preferred by students for exam preparation as the questions are explained step by step. Students can access NCERT Solutions for 8 Class English. In addition, we provide study material for all subjects except NCERT English Class 8. To use all the study material for English, Download NCERT Solution pdf and start your exam preparation now.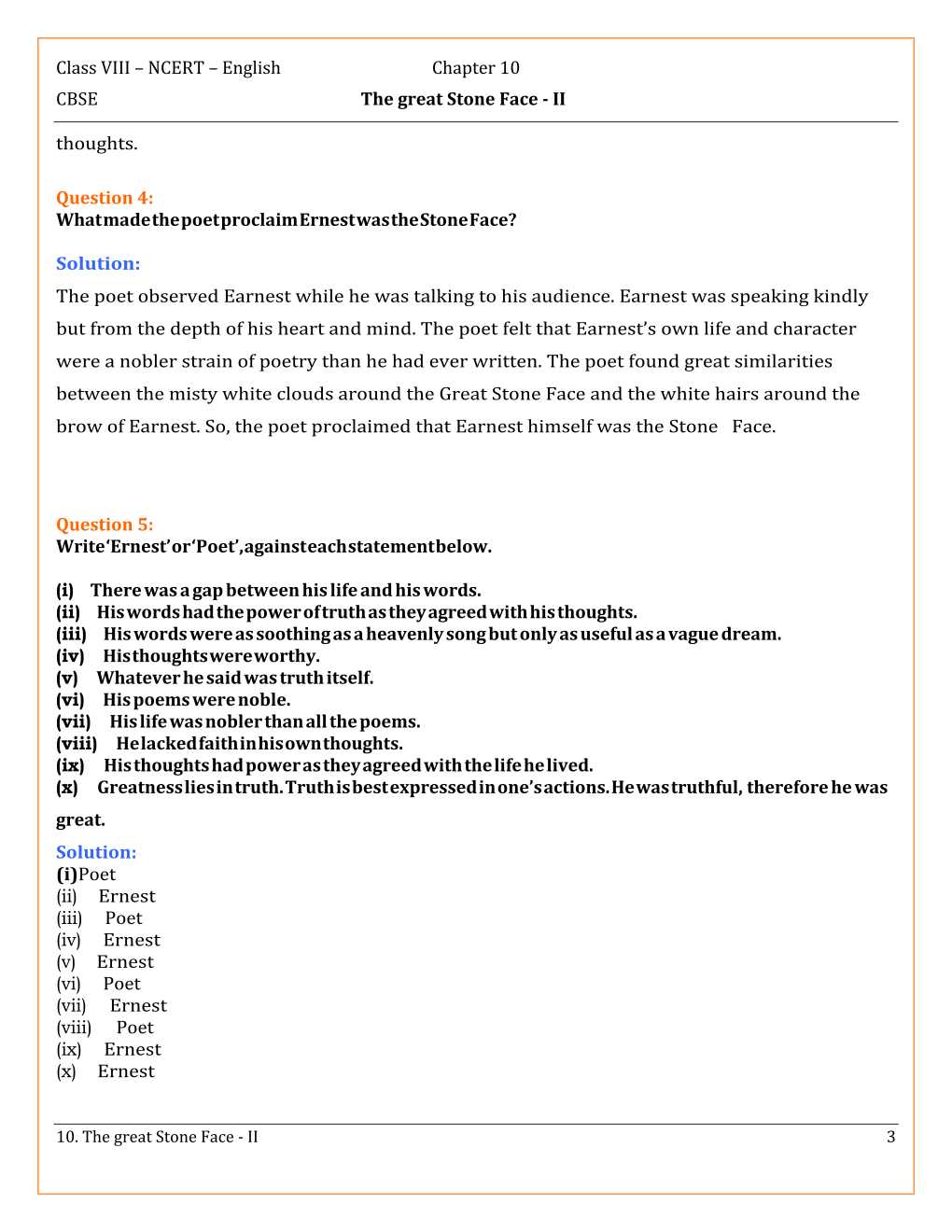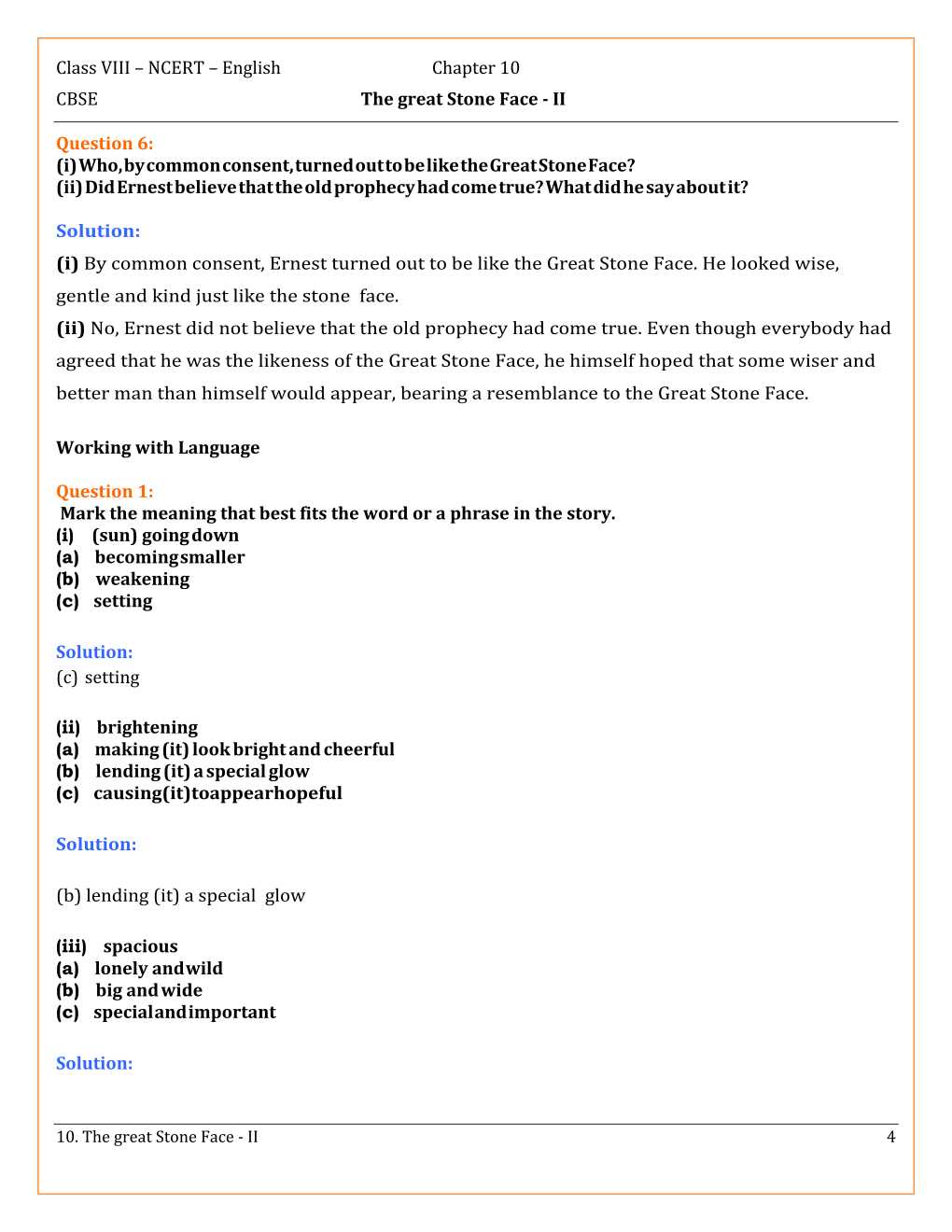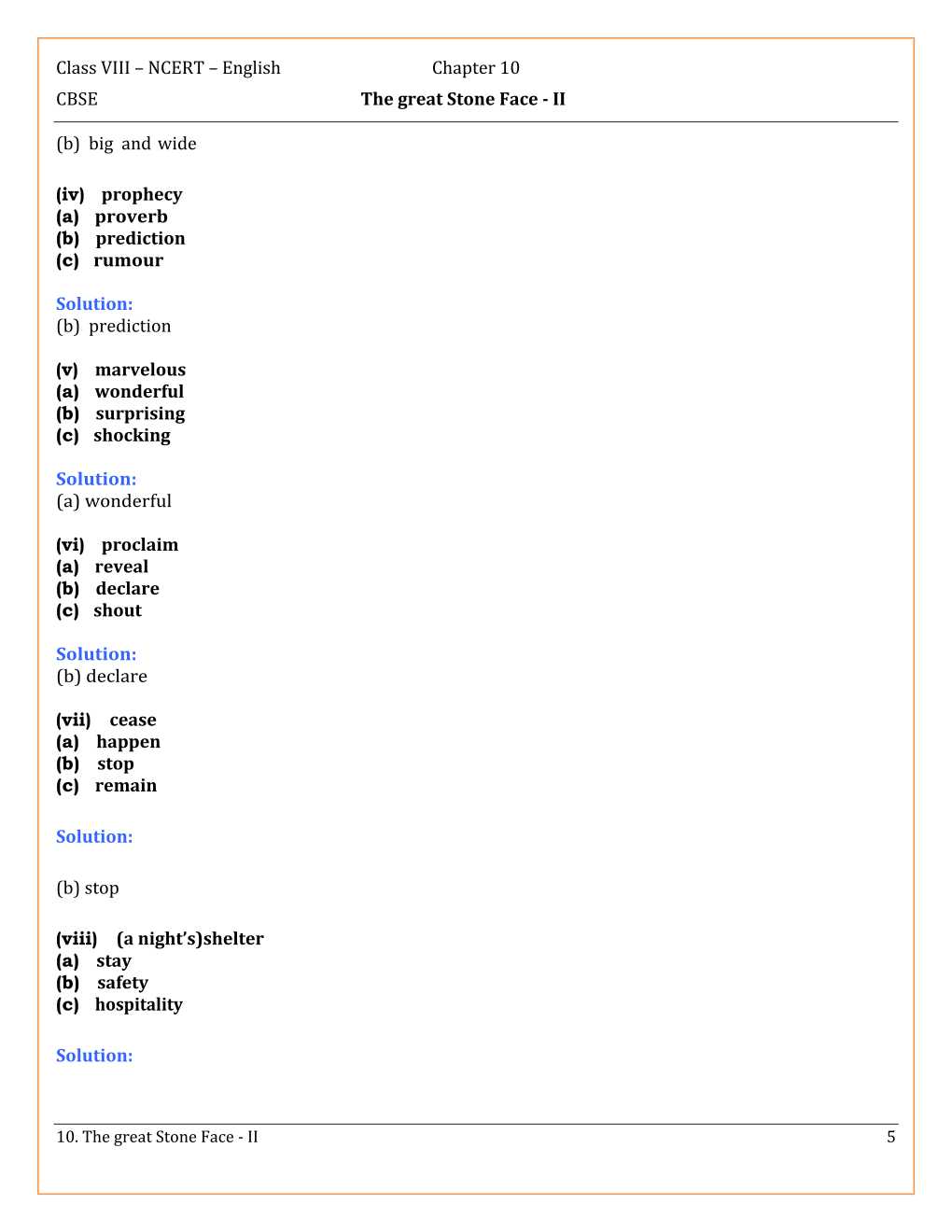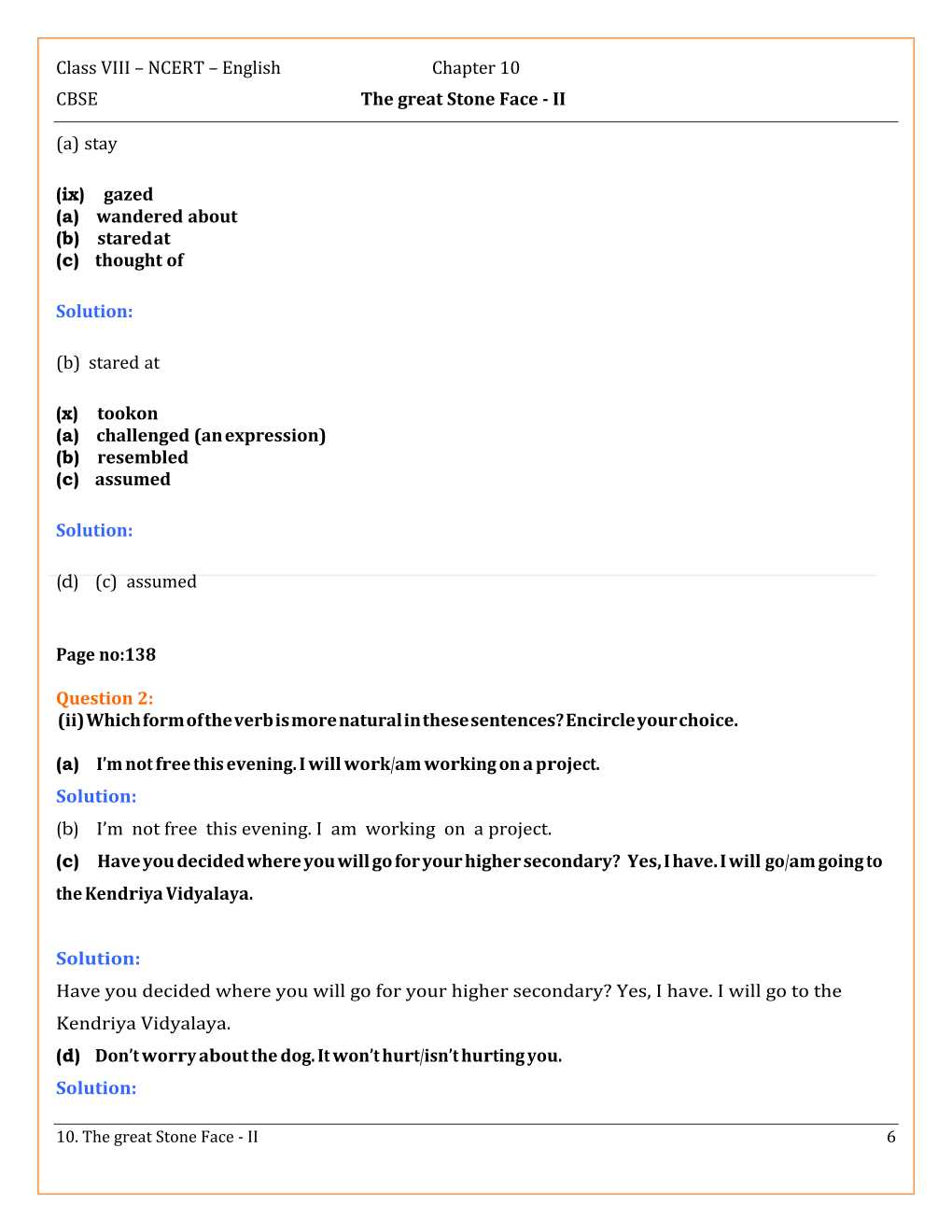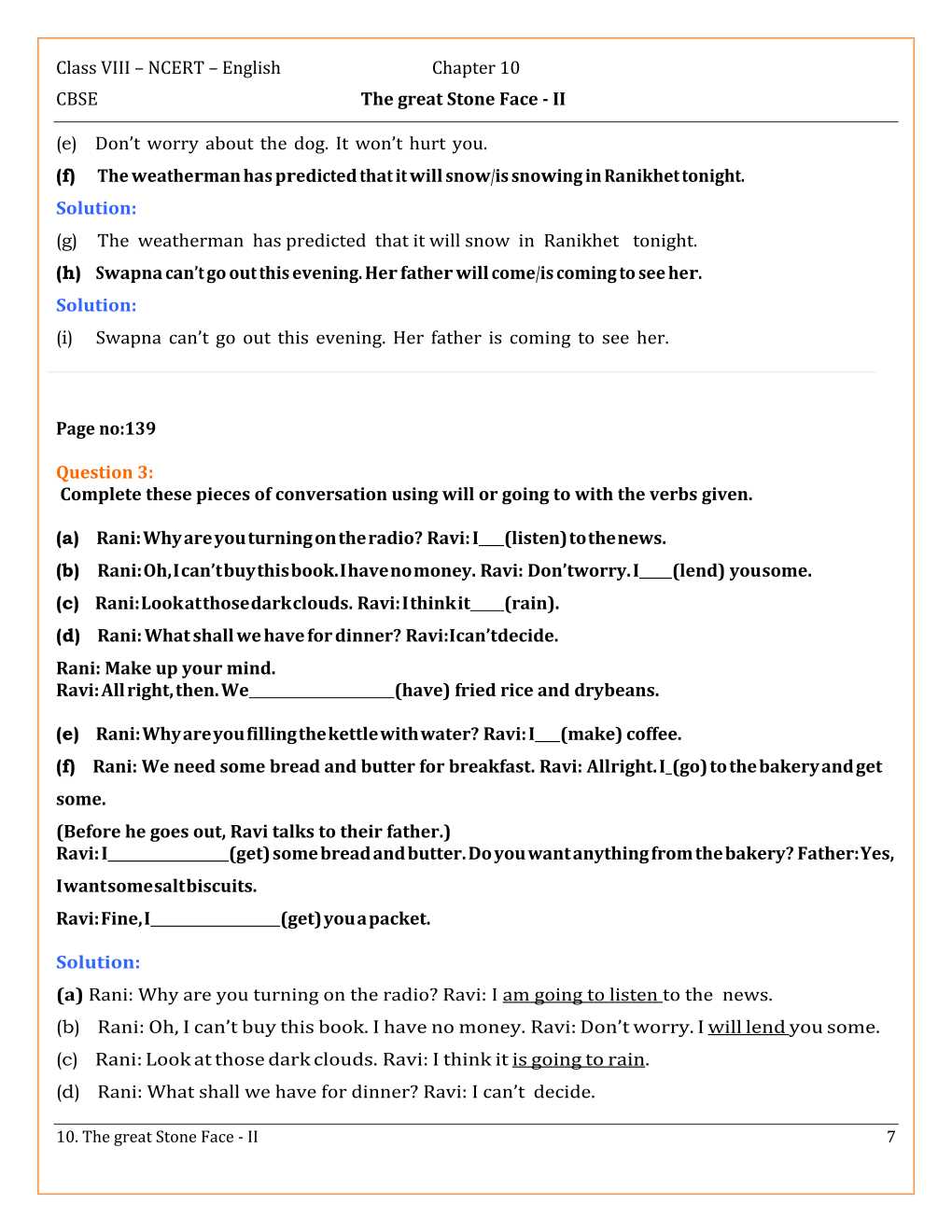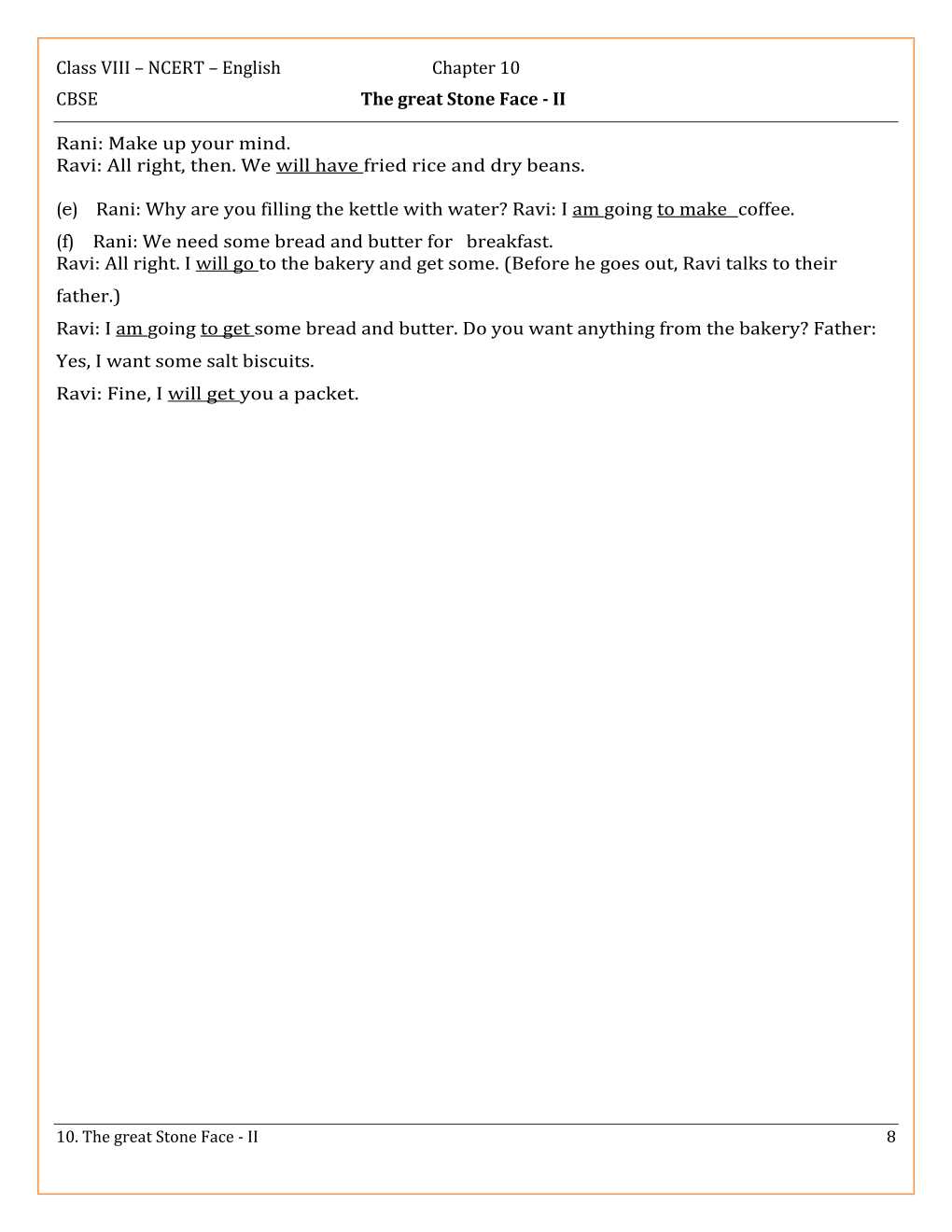 Chapter Wise NCERT Solution for class 8 English Honey Dew Chapter 10 in Pdf Download
Our team has some of the best teachers in the country, and they work together to make the solutions in our books easy to understand. Our teachers have analyzed years of course content and questionnaires and used this knowledge to provide the best possible solutions to the book. Students who want to go that extra mile should use our Class 8 English NCERT solution to download it for free on our website.
All the chapters in this textbook are divided into chapter-wise. Both the "Honeydew" and "It's Happened" feature are on our Solutions page. All chapters are in-depth explained and analysed by our teachers, with their years of experience making it easy to come up with the types of questions to ask in the exam. Subsequently a solution for CBSE Class 8 English NCERT Solution in free pdf format was provided.
As you know, practice is perfect. With practice, you will begin to perform better in your exams. Our solution book is the right choice to start your practice work. We also provide you with the right material to prepare for your exams. From an academic standpoint, our goal at ExamExxpert is to empower you with the Internet by helping you find answers to any problems you may be facing.